88
In this post you will get the essence of top IIT in india and will get to know about their interesting part and secret at the same time. so, keep reading this post till last to take benefits.
Indian institute of technology -delhi (IIT-D) which is located at the capital of india, is recognised as one of the top iit in india
IIT-DELHI AT A GLANCE is one of the top iit in india 
This institute is located at hauz khas area of new delhi which is one of the most oldest among all IIT,s in india.
This institute is declared as institute of national importance by government of india under the act, named as technology amendement act , 1963
apart from this , it also has the tag of institution of eminence which usually means that this institute reserve  its own right to make rules as per this institution norms and it became fully autonomous body.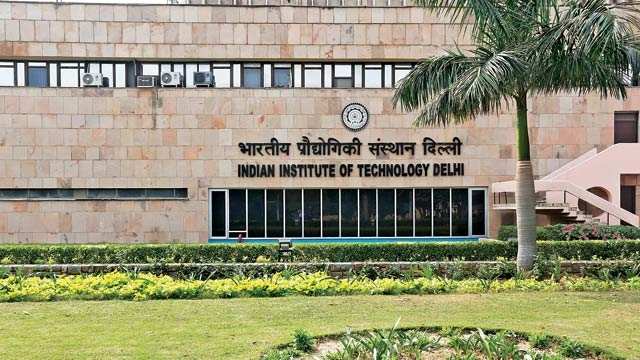 ACADEMICS PART 
Like all IITs ,  iit delhi also provides B.Tech and M.Tech program  for all its respective courses or departments.
For the selection part, IITs conducts IIT-JEE examination per year to recruits students through IIT-JEE (advance ) examination if one wish to take in under- graduates such as BTech.
to take admission in Mtech , students must appear in GATE examination (graduate aptitude test in engineering)
OTHER COURSES PROVIDED BY THIS INSTITUTE IS :-
M.Des ( Master of Design)
in order to take admission in this students must clear their CEED ( common  Entrance Examination for Design)
M.Sc.
in order to take admission in this students must clear their JAM (Joint Admission Test for Masters)
CAT.
in order to take admission in this students must clear their CAT (Common Admission Test)
CAMPUS
The IIT-DELHI spreads in 325 acres in the hauz khas area and it is surrounded by the monuments like Qutub Minar  and Lotus temple (which is again the best attraction on delhi)
This institute is filled with complete greenery of flowers and trees and having wide range of roads for students to walk, exercise and to do yoga as well.
If we will talk about the hostel part then it is having 13 hostels in which there is 11 for boys and 2 hostels for  girls.
boys hostel consists of many hostels name such as jwalamukhi hostel
aravali hostel, karakoram hostel, nilgiri hostels, kumaon hostel, vindhyanchal hostel, shivalik hostel, girnar hostel, satpura hostel, zanskar hostel, udaigiri hostel
AND FOR THE GIRLS PART
kailash hostel, himadri hostel
each hostels are equipped with complete sports ground and gardens and also for cultural activities.
there are too much facilities for the students for the sports in order to have overall  development   of the students
There is one " house day" which is the name theme of annual function where students who passed out from the  institute can perform cultural activities , fun , dance on this particular house day.
PLAYING AND ACTIVITIES
SAC is students activity center where students can perform any types of sports and also there are a big gym where  students of IIT-DELHI are allowed to exercise and jym in gymnasium.
apart from this there are swimming pool, squash courts , table tennis rooms, a fine arts room ( where students can draw any particular drawing they like.
students also have right to use radio broadcasting facilities in the SAC.
ENTREPRENEURSHIP DEVELOPMENT CELL, IIT DELHI
The college has decided to support business startups so that students of this reputed college will not face any short of problem while doing any type startups.
The name of this particular cell is  (eDC) , this cell support students to make them a perfect businessman or to make them successful in their respective career.
It also provides resources and equipments to start thinking like a businessman and can get enough knowledge regarding the same.
this university invites skilled professionals , field experts , mentors to guide the students throughout their education in these premier institute.
these university creates many type of competition to enhance the students and make them skilled by providing them well trained faculty.
LITTLE BIT HISTORY OF IIT DELHI
As we all know that idea and initiative of IIT came from   Sh. N.M. Sircar   who was the one of the member of education in executive council of viceroy.
It is their idea only to spread all IITs  throughout the country for better technical education in india. so, they have given the green flag to IIT-DELHI and government has approved the proposal.
IIT-delhi comes in the category of Institute of Eminence among all 6 IITs in the year 2018.
NOW COMES THE RANKING PART OF THIS INSTITUTE
| RANKING ON DIFFERENT PLATFORMS | PLACE OF RANKING |
| --- | --- |
| QS WORLD RANKING | 182 |
| QS BRICS RANKING | 18 |
| QS ASIA RANKING | 40 |
| TIMES WORLD RANKING | 401-500 |
| TIMES ASIA RANKING | 91 |
| NIRF OVERALL RANKING | 3 |
If we talk about its ranking then in 2020 it is ranked at 182th place in QS  world ranking and also it is  the top ranked institute in india as of now but it fluctuates every  year 🙂
if you want to know more about this institute or you have any question regarding it's entrance you can comment below this post in comment section,    you will get reply within few hours.
2. IIT BOMBAY ( the dream for one) 
IIT BOMBAY
THIS COLLEGE IS ONE OF THE MOST RENOWNED AND  FAMOUS COLLEGE IN INDIA
It was made in 1958 after being discussed by the government that there should be 4 institute to be made for enhancement of technical education in india
strategy accomplished from 1957 and finally on the first batch of 100 students was admitted in the year 1958
this unique college is located in powai  and it has almost 584 buildings and it is expanded to 2.2 sq KM.
in this college course of 4 year , 5 year and 2 year are provided, if any students wants to take admission in it
its admission is based upon merit list of joint entrance examination advance examination
placement  rate of this college is very high as students of here grab almost 90% job during thier placement session. so 90%+  undergraduate and phd students get placed here every year because of this great college tag
IIT BOMBAY  is 2nd most oldest among all Indian institute of technology which is made from the help of UNESCO who agreed to give support required to the students and to make the infrastructure of IIT BOMBAY , meanwhile funds are contributed by soviet union.
IIT BOMBAY has recently got the award  "institute of Eminence" .
Earlier there was a rule of selecting 100 students out of 3400 but now the case is different.
Now student must pass in their respective joint entrance examination (JEE-advance ) and also come under decent rank score to get admission.
from the previous 54 years of iit formation approximately 40000 GRADUATES have passed with flying colors from this great institute
the ministry if human resources and development has recently declares with university with "institute of Eminence" 🙂
asia's largest tech and science festival being celebrated here every year in the month of december which was started in the year 1998.
In this event students among whole globe can become its participants.
This tech fest includes mostly events like competitions , exhibits and talk of some  of the prominent speakers and leaders of all across the world.
From 2009 onward, after being celebrated kind india festival it became famous and whole university started to celebrate this festivals in their college every year after this good incidents took place in mumbai
Mood indigo is the name of the tech festival which usually held in the month of december where students among all IITs of india who come here and prepare for this unique events through out the months before the tech fest.
Some of the famous personality grace this festival by coming here and celebrating this tech fest with iitian.
Renowned personality like Sachin tendulkar , Amir khan , R D burman , Mark tully give their contribution in celebrating this unique fest.
If somebody is eager in business then this institute conduct Entrepreneurship Cell , in which they support the growth of startup across the globe.
if you are fond of music then this institute also has music club which pertain to western music , apart from this it has also active NCC with NCC office.
Keeping ahead to fest and entertainment , Now comes to academic part 
This unique as well as great university provides degrees like
btech.
Mtech.
MSC.
PHD.
B.DES.
M.DES.
MMGMT.
MPHIL.
and doctor of philosophy in each and every area of its courses
However from 2015 onward a new course of four year undergraduate program in economics started.
These degrees are being provided to 1000 students every year who ever do the course with IIT bombay.
At this time 6000 students lives in campus in their respective hostels.
NOW COME TO ITS RANKING PART
| RANKING PLATFORMS | PLACE OF RANK |
| --- | --- |
| QS world ranking | 152 |
| QS BRICKS RANKING | 8 |
| TIMES WOLD RANKING | 401-500 |
| TIMES ASIA RANKING | 54 |
| NIRF 2019 RANKING IN INDIA | 4 |
there are many platforms out there who ranks this institute on the basis of factors like architecture, no. of building has been formed in recent year, education,practicals lab , research lab, IT cell , faculties teaching in institute and many other factors are being included in the list.
recently in the year 2020, QS ranked IIT-B on 34th position among 200 university in Asia
in the same way , BRICKS ranked this scholar university on 38th position among all BRICKS nation.
if we will talk about its overall ranking , in whole globe comes between 401-500th position.
IF YOU WANT TO ASK SOMETHING MORE ABOUT THIS COLLEGE THEN COMMENT BELOW IN COMMENT SECTION AND GET YOUR REPLY FROM OUR TEAM WITHIN FEW HOURS.
3. IIT-KGP (MAP KE SATH CHALNA NAHI TO BHATAK SAKTE HOO ) is among another one of the top iit in india
IIT-KGP AT A GLANCE 
INDIAN INSTITUTE OF TECHNOLOGY WHICH IS ALSO BEING  KNOWN BY THE NAME IIT-KGP IS OLDEST INSTITUTE OF IIT IN INDIA
Indian government has given green flag to  this institute in the year 1951 which also comes under institute of national importance same like IIT BOMBAY.
After the independence of india government wanted to build an institute were scientist, and engineers could be made so, they formed IIT-KGP as first tech university.
THIS INSTITUTE WAS AWARDED AS  INSTITUTE OF EMINENCE IN THE YEAR 2019.
Students of KGPians is the name of each and every students who are reading or has been passed out from this institute. 🙂
ALL ABOUT IIT-KGP CAMPUS 
If anyone has to reach this unique institute from kharagpur railway station it will hardly take 10-15 minutes as this institute is located only five KM from the railway station.
this institute is  very vast as compaired to any other private colleges or any government colleges of india as it spreads 2,100 acre of land and if we convert it in kilo miter it will become 8.5km.
this institute consists of one of the great faculty throughout the globe. as in current there are total 700 faculty teaching in this premier institute.
in the campus itself it is the residence of 10010 students who lives in the hostel of IIT-KGP.
if we will talk about roadway then let me shock you by saying that it have 55km of roadways in its campus itself. Yes my dear friends you heard it right , it has the roadway of approx 34 miles (as 54km=34 milles).
There has been provision made for this unique institute to plan more and more trees and will make this institute green by this year i.e 2020
There is special hostel for brilliant students in IIT-KGP for 22 students.
for the students who are doing their Btech, BSC , (undergraduate one) ten hostels are there by the name MMM,LBS,RP,RK,MS,LLR,HJB,PATEL, AZAD AND NEHRU )
Two hostels are separately made for girls student , also this data in going to increase as day by day as girls and boys ratios are being equal in (IIT-KGP)so, in hostels terms it should be increased. 🙂
apart from its main center  of IIT-KGP there are its extension center has been made to provide students of different background for continuing studies with distance education, providing accomodation for students like hostels, food , shelter and many other advantages as well.
IIT-KGP has total of 19 buildings in addition to this , institute has capacity to hold 10000 liter of water in its tank.
there are many complex out there in this building to be seen which are being made for the betterment of students like srinivas ramanujam in which there is takshashila building is being located in which one can find out THE SCHOOL OF TELECOMMUNICATION , THE SCHOOL OF INFORMATION TECHNOLOGY
The institute mainly consists of lecture halls , auditorium with either side of the buildings and administration offices throughout the university.
Shaheed bhavan is one of the oldest building in IIT-KGP where IIT-KGP,s first library is located however students do not use them as of now but that is still there to see.
when this library has opened, it has almost 2500 books  kept inside it but as of now there are almost more then 350000 books and important documents are located.
there is reservation part for in library part also as six libraries are reserved only for SC ST students ( but as per mine thinking it should be on the basis of poor people because they are actually in need )
NOW COMES ACADEMIC PART
Any student who scored a decent marks in IIT-JEE are elligible for this university , however for general students it is very difficult  to grab CSE ( computer science engineer department) but nothing is impossible my guys 🙂
IIT-KGP provides courses named as Bechelor of technology (Btech) , master of technology (Mtech) and Bechelor of architecture (BArch) in their campus.
if any student wants to join integrated courses such as Btech+Mtech combined at the same time they can do it by joining dual course which is also called as integrated course.
also if students did not able to join their desired courses because of any circumstances like low rank in JEE- advance , they can improve the marks and can get desired branch as per their choices.
Students will go in subject core of any provided courses from 2nd year onward and from then they will get depth knowledge for any particular subjects.
IT WAS THE COMPULSORY TASK TO MAKE HIGHER TECHNICAL INSTITUTION SO THAT INDUSTRY OF INDIA COULD DEVELOP FOR POST WORLD WAR-2.
in last i want to say a quote that   " Class me padhne wale toh bohot hote hain, but top koi aek hi karta hain"
NOW COMES RANKING PART
| RANKING ON PLATFORM | PLACE OF RANKING |
| --- | --- |
| QS WORLD | 281 |
| QS BRICKS | 23 |
| QS ASIA | 53 |
| TIMES WORLD | 401-500 |
| TIMES ASIA | 76 |
| NIRF OVERALL RANKING | 5 |
In the last i want to say a quote that   " Class me padhne wale toh bohot hote hain, but top koi aek hi karta hain" so proof yourself a real topper by cracking JEE Advanced.
Read about top IIT in india from wiki
https://en.wikipedia.org/wiki/Indian_Institutes_of_Technology
IF YOU HAVE ANY DOUBT REGARDING THIS COLLEGE OR ABOUT ITS ENTRANCE, THEN FEEL FREE TO COMMENT BELOW TO GET YOU ANSWERED SOLVED IN FEW MINUTES BY OUR TEAM FREE OF COST. JUST COMMENT AND OUR TEAM WILL REPLY YOU.
THANK YOU
TEAM EXAMSOL