77
IBPS clerk 2021 complete information
In this article, we shall discuss the best IBPS clerk exam preparation tips.
The Institute of Banking Personnel Selection (IBPS) conducts the IBPS clerk exam for recruitment of Clerks every year. Many candidates appear in various bank exams due to benefits and bank salary structure. To crack this exam you require dedication, discipline and a strong grasp of the subjects that constitute the IBPS Clerk Syllabus. To stand out from this large pool of talented people, we bring you few tips on how to prepare for exam.
IBPS Preparation Plan should be framed keeping in mind the fact that it must look after the candidate's overall development. It is a highly competitive exam and in order to crack this exam with maximum score, one must have high level of knowledge and aptitude.
Well most of the candidates focus on just improving their skills and finishing off the syllabus but that is not enough, it is also crucial that the candidates also focus on improving their question selection and time management skills. Otherwise, due to negative marking you might end up losing marks and also you will not be able to finish off the complete paper on time due to silly mistakes. Therefore, your preparation plan must look after all these aspects of a successful test taking process.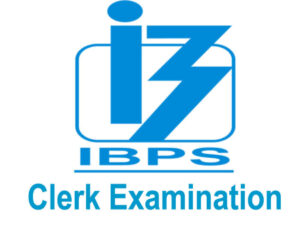 Who can apply for ibps clerk 2021
In order to pass IBPS Clerk eligibility criteria, a candidate must be of Indian nationality who has a degree (Graduation) in any discipline from Government of India recognised college/ university, as on 12/09/2020.
Candidate must also possess operating as well as working knowledge of Computer System, so Computer literacy is a must.
Candidates should also be skilled in the language of the state from which they are applying. This means that the candidates should know how to read, write and speak the official language of the state of union territory from which they are applying.
Candidate must be at least 20 years and maximum age limit is 28 years for age eligibility. Although IBPS Clerk notification has laid down the limitations pertaining to age, there are relaxations for certain section of people.
Category
Age relaxation
Scheduled Caste/Scheduled Tribe
5 years
Other Backward Classes

(Non-Creamy Layer)

3 years
Persons with Disability
10 years
Note: The Eligibility criteria specified herein are the basic criteria for applying for the post. Candidates must necessarily produce the relevant documents in original and photocopy in support of their identity and eligibility – pertaining to category, nationality, age, educational qualifications, etc. as indicated in their online application form at the time of joining and any subsequent stage of the recruitment process as required by IBPS.
How to apply for ibps clerk 2021
The IBPS Clerk application form needs to be filled in by a candidate with the necessary personal details and educational qualification. The recruitment starts with the online procedure where once the candidate successfully fills the application form, after that only the admit card for the Prelims examination will be generated.
Candidates must keep these things handy while applying online for the exam. Given below is a list of documents that are required while filling in the application form:
Scanned Photograph of Candidate
Scanned Image of Signature
Educational Certificates
Aadhar Card Number
Scanned Image of Thumb Impression
Written Declaration
Steps wise process to fill in the Application Form:
Candidates must make sure that no error is made in the online application process as no changes can be made in the application form once the final submission is done. The online form has five parts that need to be filled sequentially.
To apply online the candidate should log on to the Official website of IBPS.
Select the CRP-Clerks link and then click on the option "Click here to apply online for CRP-Clerks-VIII) which will open the online application form in a new window.
Then click on "Click here for New Registration' to register their application by entering basic information.
Thereafter, candidates have to fill in all the given options with the required details to generate registration ID and password.
Here candidates have to fill in the following details:
Name
Contact Number
Email ID
This is called IBPS Online Registration, which is common for all exams. After this step, a User ID and password will be generated.
Next is to upload the photograph and signatures. The size and clarity requirements are stated on the website as follows:

Only passport size photographs of 4.5 by 3.5 cm or 200 by 230 pixels in a light background are allowed. The file should not be larger than 30 kb or smaller than 20 kb.
Face and eyes should be clearly visible and no headgear except religious symbols are allowed.
Signature should not be in capitals and should be on white paper with black ink.
The signature file should be less than 140 by 60 pixels and of 20 kb or less size. Make sure to maintain consistency while signing so that the signature can be used again for later steps.

Once the last step of the registration process is done, fill in educational details on the next page and move on to the page where details of organisational preference need to be filled. After filling educational details and organisational preference, you have to recheck filled in application form and submit it.
The fee for the examination needs to be paid online through Credit/Debit card or Net Banking. It is Rs 600 for general category/OBC and Rs. 100 for SC/ST/PWD and ex-servicemen.
Next take a printout of the completed IBPS Clerk online application form and e-receipt generated after this step.
These steps are to be followed for correctly filling the form online. Candidates should have all the supporting documents as documents are verified while joining the respective bank.
How to prepare for ibps clerk 2021
A lot of time and effort follows with the preparation of a bank exam, so follow these steps that have been drawn up after extensively studying toppers' strategies for this exam:
IBPS does not exactly specify a specific bank exam syllabus for any of its exams. But one can cover the major topics that feature every year from studying previous years' bank exam question papers. These topics are available on both online and offline platform along with the study materials.
Knowing the syllabus is like half the war won, as it will help you strive and save time. Many aspirants make the error of studying everything for each subject and end up wasting their efforts. This should be avoided completely.
Stages
Preliminary and Main Exams
Conducting Body
Institute of Banking Personnel Selection
Mode of Exam
Online
Level of Difficulty
Easy-Moderate
Negative Marking
0.25 marks
Duration of Exam
Preliminary – 1 hour,

Main exam – 2 hours 40 minutes

Medium of Exam
English and Hindi
Maximum Marks
100 for Prelims and 200 for Mains
The pattern for the exam of IBPS Clerk exam for Prelims and Mains:
Prelims Preparation:
| | | | |
| --- | --- | --- | --- |
| Name of the Test | Number of Questions | Maximum Marks | Duration for each exam |
| English Language | 30 | 30 | 20 minutes |
| Numerical Ability | 35 | 35 | 20 minutes |
| Reasoning Ability | 35 | 35 | 20 minutes |
| Total | 100 | 100 | 1 hour |
Mains Preparation:
| | | | |
| --- | --- | --- | --- |
| Name of the Test | Number of Questions | Maximum Marks | Duration for each exam |
| General/Financial Awareness | 50 | 50 | 35 minutes |
| General English | 40 | 40 | 35 minutes |
| Reasoning Ability & Computer Aptitude | 50 | 60 | 45 minutes |
| Quantitative Aptitude | 50 | 50 | 45 minutes |
| Total | 190 | 200 | 160 minutes |
Candidates are required to score as high as possible for Mains, as it is considered for the final merit listing. Hence, the planning for your IBPS Clerk must be a cogent and smart plan.
Note: For wrong answers marked there is a penalty marking for both preliminary and mains examination. Wrong answer to an objective question will lead to negative marking of one-fourth of the total mark assigned to that question. No negative marking is done for questions left unanswered or blank.
Final Score Calculation:
The final score for the exam is calculated keeping the below mentioned points in mind:
For the final selection, marks obtained in the Preliminary Exam (Phase-1) will not be considered.
For the final merit, candidates must qualify Phase-2.
Total score out of 100 is applied for the final merit list for each category. Only Top Merit ranked candidates in each category are finally selected.
The IBPS Clerk Prelims syllabus consists of three subjects making up the objective type paper which are as follows:
English Language
Reasoning Ability
Numerical Ability

Reading Comprehension
Ten ses Rules
Cloze Test(Fill in the Blanks)
Jumbled Paragraphs
Idioms and Phrases
Multiple Meaning
Error Spotting Correction
Reading Comprehension
Preposition Rules

Logical Reasoning
Alphanumeric Series
Alphabetic Series
Ranking
Data Sufficiency Tests
Coded Inequalities
Direction Test,
Seating Arrangements
Puzzles
Tabulation
Syllogism
Input/Output
Coding and Decoding
Blood Relations

Profit, Loss and Discounts
Quadratic Equations
Approximation and Simplification
Mixtures and Allegations
Simple and Compound Interest
Surds and Indices
Work and T ime
Speed, Time and Distance
Mensuration: Cone, Sphere, Cylinder
Data Interpretation
Ratio, Proportion and Percentage
Number Systems
Sequences and Series
Permutation, Combination and Probability
The IBPS Clerk Mains syllabus covers the topics from prelims in a detailed manner as follows:
General and Financial Awareness
General English
Reasoning Ability and Computer Aptitude
Quantitative Aptitude
General English
General and Financial Awareness
Quantitative Aptitude
Reasoning Ability

& Computer Aptitude

Vocabulary
Tenses Rules
Grammar
Idioms & Phrases
Reading Comprehension

Static GK – Static General Knowledge
Current Affairs
Banking Awareness
India's Financial and Banking System
Budget and Monetary Plans of the Government
Key National Institutions
Basics of Banking

Ratio and Proportion
Time, Speed and Distance
Work and Time Equations
Mixtures and Allegations
Measures of Central Tendency and Basic Statistics (Mean, Average, Median and Variance etc.)
Stocks, Shares and Debentures
Percentages
Clock Ray Questions
Volume and Surface Area
Logarithms
Permutation and Combination
Partnerships
Heights and Distances
Probability
Simple and Compound Interest
Profit, Loss and Discounts
Basic Algebra
Basic Trigonometry
Charts, Bars and Graphs
Data Interpretation

Reasoning Ability
Analogy
Assumptions and Statements
Syllogism
Coding and Decoding
Blood Relations
Sense of Direction and Distance
Alphanumeric Series
Non-Verbal Reasoning
Computer Aptitude
Basics of Hardware and Software
Operating Systems
Internet and associated topics
Microsoft Office and other word processing software
History of Computing
Basic Computer Networking
Basics of Databases
Basics of Cyber Security Tools and Processes
What to prepare from:
A well-planned strategy should be prepared by the aim to cover portions of the IBPS syllabus sequentially and cover revision of topics from time to time. It must also include analysation of previous year's bank exam question papers and pinpointing crucial topics for the exam. The IBPS clerk exam tests the proficiency of candidates in the following subjects:
English Language Proficiency
Reasoning Ability
Quantitative Aptitude
General and Financial Awareness
Computer Aptitude
Following are recommendations for preparation of the exam:
For English language following books are useful for preparing, in both prelims and mains:
High School English Grammar and Composition by Wren and Martin
Objective General English by Arihant Publications
Word Power Made Easy by Norman Lewis
Apart from these, studying the day to day usage of English through NCERT books of Class IX and Class X is also recommended.
For Reasoning following books are useful for preparing, in both prelims and mains:
Modern Approach to Verbal and Non-Verbal Reasoning by R.S Agarwal
Analytical Reasoning by M.K.Pandey
A New Approach to Reasoning: Verbal and Non Verbal by B.S.Sijwali and Indu Sijwali
For Quantitative Aptitude following books are useful for preparing, in both prelims and mains:
Quantitative Aptitude by R.S Agarwal
Data Interpretation by Arun Sharma
Objective Mathematics for Competitive Exams by Tarun Goyal
Aspirants can also refer to books like Fast Track Arithmetic by Rajesh Verma for additional practice questions.
For extra practise refer to the IBPS Clerk previous year question papers.
For General and Financial following books are useful for preparing, in both prelims and mains:
India Year Book by Publications Division
Manorama Yearbook
Banking Awareness by Arihant Publications
Apart from these books, candidates should also read newspapers like The Hindu and The Indian Express. It should be focussed on developments in India and the World regarding the banking sector.
For Computer Aptitude following books are useful for preparing, in both prelims and mains:
Objective Computer Knowledge by Kiran Prakashan
Apart from this book, one can also read the Computer Science textbooks of NCERT Class XI and Class XII for more in-depth coverage of Computer Aptitude.
Candidates must take IBPS Mock Tests on a regular basis to understand the difficulty level and learn time management during the exam
If you are interested for upsc exam as well then do read this article as well
https://examsol.in/upsc-exam-strategy-eligibility-check-now-2020-21/