Indian institute of technology -delhi (IIT-D) which is located at the capital of india, is recognised as one of the top iits in india
IIT-DELHI AT A GLANCE 
This institute is located at hauz khas area of new delhi which is one of the most oldest among all IIT,s in india.
This institute is declared as institute of national importance by government of india under the act, named as technology amendement act , 1963
apart from this , it also has the tag of institution of eminence which usually means that this institute reserve  its own right to make rules as per this institution norms and it became fully autonomous body.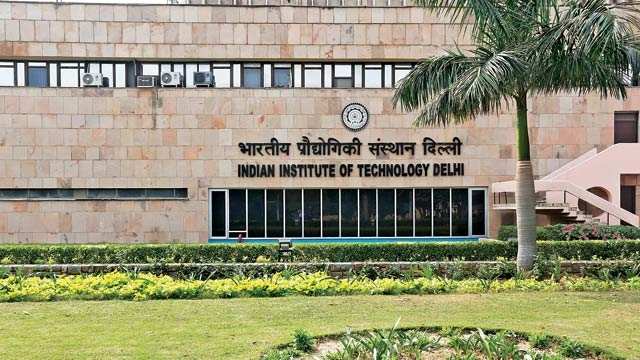 ACADEMICS PART 
Like all IITs ,  iit delhi also provides B.Tech and M.Tech program  for all its respective courses or departments.
For the selection part, IITs conducts IIT-JEE examination per year to recruits students through IIT-JEE (advance ) examination if one wish to take in under- graduates such as BTech.
to take admission in Mtech , students must appear in GATE examination (graduate aptitude test in engineering)
OTHER COURSES PROVIDED BY THIS INSTITUTE IS :-
M.Des ( Master of Design)
in order to take admission in this students must clear their CEED ( common  Entrance Examination for Design)
M.Sc.
in order to take admission in this students must clear their JAM (Joint Admission Test for Masters)
CAT.
in order to take admission in this students must clear their CAT (Common Admission Test)
CAMPUS
The IIT-DELHI spreads in 325 acres in the hauz khas area and it is surrounded by the monuments like Qutub Minar  and Lotus temple (which is again the best attraction on delhi)
This institute is filled with complete greenery of flowers and trees and having wide range of roads for students to walk, exercise and to do yoga as well.
If we will talk about the hostel part then it is having 13 hostels in which there is 11 for boys and 2 hostels for  girls.
boys hostel consists of many hostels name such as jwalamukhi hostel
aravali hostel, karakoram hostel, nilgiri hostels, kumaon hostel, vindhyanchal hostel, shivalik hostel, girnar hostel, satpura hostel, zanskar hostel, udaigiri hostel
AND FOR THE GIRLS PART
kailash hostel, himadri hostel
each hostels are equipped with complete sports ground and gardens and also for cultural activities.
there are too much facilities for the students for the sports in order to have overall  development   of the students
There is one " house day" which is the name theme of annual function where students who passed out from the  institute can perform cultural activities , fun , dance on this particular house day.
PLAYING AND ACTIVITIES
SAC is students activity center where students can perform any types of sports and also there are a big gym where  students of IIT-DELHI are allowed to exercise and jym in gymnasium.
apart from this there are swimming pool, squash courts , table tennis rooms, a fine arts room ( where students can draw any particular drawing they like.
students also have right to use radio broadcasting facilities in the SAC.
ENTREPRENEURSHIP DEVELOPMENT CELL, IIT DELHI
The college has decided to support business startups so that students of this reputed college will not face any short of problem while doing any type startups.
The name of this particular cell is  (eDC) , this cell support students to make them a perfect businessman or to make them successful in their respective career.
It also provides resources and equipments to start thinking like a businessman and can get enough knowledge regarding the same.
this university invites skilled professionals , field experts , mentors to guide the students throughout their education in these premier institute.
these university creates many type of competition to enhance the students and make them skilled by providing them well trained faculty.
LITTLE BIT HISTORY OF IIT DELHI
As we all know that idea and initiative of IIT came from   Sh. N.M. Sircar   who was the one of the member of education in executive council of viceroy.
It is their idea only to spread all IITs  throughout the country for better technical education in india. so, they have given the green flag to IIT-DELHI and government has approved the proposal.
IIT-delhi comes in the category of Institute of Eminence among all 6 IITs in the year 2018.
NOW COMES THE RANKING PART OF THIS INSTITUTE
| RANKING ON DIFFERENT PLATFORMS | PLACE OF RANKING |
| --- | --- |
| QS WORLD RANKING | 182 |
| QS BRICS RANKING | 18 |
| QS ASIA RANKING | 40 |
| TIMES WORLD RANKING | 401-500 |
| TIMES ASIA RANKING | 91 |
| NIRF OVERALL RANKING | 3 |
If we talk about its ranking then in 2020 it is ranked at 182th place in QS  world ranking and also it is  the top ranked institute in india as of now but it fluctuates every  year 🙂
if you want to know more about this institute or you have any question regarding it's entrance you can mail us on   info@examsol.in   you will get reply within one hour
THANK YOU